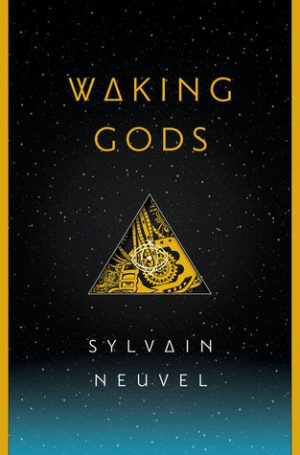 Waking Gods
By:
Sylvain Neuvel
Website:
http://www.neuvel.net/
Release Date:
April 4, 2017
Publisher:
Del Rey
Series:
Themis Files #1
Received From:
Publisher
(All reviews are our own, honest opinions.)
Rating:
The second novel in the Themis Files series by Sylvain Nuevel, Waking Gods, is released today, April 4, 2017. This is a high octane, heart pounding, gut wrenching novel that has to be read immediately. I mean it. Go out there and find a copy. This isn't just a good next installment in a series. This is a magnificent second book to a series that deserves to be read. Though it's still early in 2017, I know this is one of, if not the, best book of 2017.
If you haven't caught up with this series, or are interested in seeing what we thought about the first book in this series, check out what we thought of Sleeping Giants.