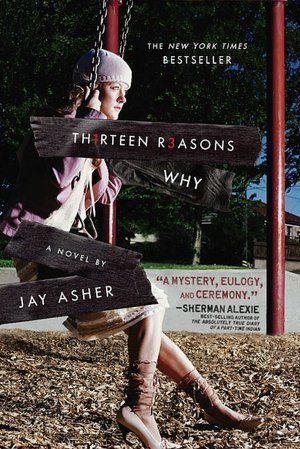 Thirteen Reasons Why
By:
Jay Asher
Website:
http://www.thirteenreasonswhy.com/
Release Date:
October 18th, 2007
Publisher:
Razorbill
Award:
Georgia Peach Book Award Nominee for Honor book (2009), South Carolina Book Award for Young Adult Book (2010), Deutscher Jugendliteraturpreis Nominee for Preis der Jugendjury (2010), California Book Award Silver Medal, Lincoln Award (2013) Missouri Gateway Readers Award (2010), Oklahoma Sequoyah Award for High School (2010)
Rating:
Maybe you've seen this title mentioned a lot lately. Thirteen Reasons Why. It's a new series on Netflix. Recently a 10th Anniversary edition of the book was published. What you should really know is that this book is gripping, haunting and one of the books in my library that I purposely have two copies of (my original copy and the 10th Anniversary edition) and that I won't be departing with either copy, ever.