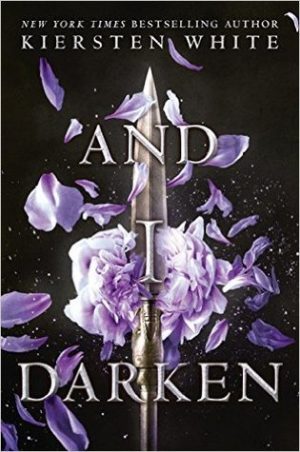 And I Darken
By:
Kiersten White
Website:
http://kierstenwrites.blogspot.com/
Release Date:
June 28th, 2016
Publisher:
Delacorte Press
Series:
The Conqueror's Saga
Rating:
I'm not going to lie to everyone – sometimes I do judge books by their cover. When I saw this cover in particular I was drawn in by the dagger and flower petals. I'm also a sucker for simple titles.
In the time of the Ottoman Empire we follow the story of Lada and Radu, princess and prince of Wallachia as they are taken from their home and abandoned by their father to be raised in the Ottoman Courts (as part of a deal between the empires). To everyone's surprise these two outsiders become close friends with Mehmed, the son of the Ottoman sultan.