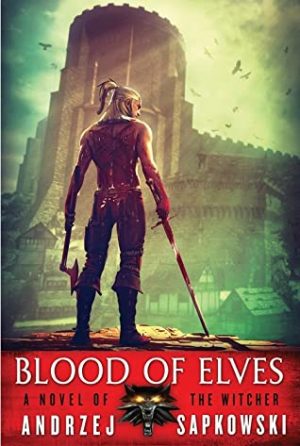 See assorted titles in list
By:
See assorted authors in list
Release Date:
Publisher:
Rating:
Hi All,
Well 2020 was a bit of a rollercoaster, wasn't it? I know I'm not alone in thinking this but it has to be acknowledged all the same. The chaos we all went through led to a lot of ups and downs and perhaps one of the few high points for me was that I got a lot more reading done this year.
My original goal was 110 books and I managed to read 114. On January 1st, 2020 I thought my goal of 110 books was a huge stretch, little did I know a global pandemic would cut out the few social things I used to do that prevented me from reading. The pandemic also provided nightmare fuel for me which mean insomnia was the worst it has ever been which inevitably led to the thought of, "Well if I can't sleep I might as well read that book I started earlier." Most nights I was up until around 4 AM reading which, while not the healthiest coping mechanism and definitely horrible for my health in other ways it did allow me to reach one goal in 2020.
So, out of 114 books below are my top 10.
Blood of Elves
Blood of Elves
(The Witcher #1)
by Andrzej Sapkowski, Danusia Stok (Translator)
Honestly, if you're a fan of fantasy, love series or your first introduction to The Witcher series was the Netflix production of it you should give the books a try.
I've read the entire Witcher series to date and loved every single page.
The Crossing Places
The Crossing Places
(Ruth Galloway #1)
by Elly Griffiths
Another fantastic series with some romance, suspense and a small touch of the supernatural. The characters are enjoyable and well written and you'll fall in love with no only Ruth but supporting characters as well. I read pretty far into the series but took a break only because I was wanting a genre change. Will be reading more by Elly Griffiths in the upcoming year.
Changeling
Changeling
(Sorcery and Society #1)
by Molly Harper
If you're looking for some fantasy, magic and a world where there are people both with and without magic and it is this distinction that controls the caste system you should definitely check out this series. Books 1 and 2 are out now and there's rumors more will be coming.
This Is How It Always Is
This Is How It Always Is
by Laurie Frankel
Stepping out of the fantasy and thriller genres for a bit I saw this book was selected as part of Reese's Book Club and was tempted by it immediately. The story follows Claude who, at five years old, tells his parents he dreams of going up to become a girl.
It was refreshing to read a story about a family that supported their child and how everyone came together. There are rough parts of the story and lots of ups and downs but in the end it shows that love and fairytales can make all the difference.
Fable
Fable
(Fable #1)
by Adrienne Young
Okay everyone. This may be my favorite book of 2020. I'm not kidding. If you've never enjoyed the glorious writing of Adrienne Young I beg you to get to it immediately.
This is a young adult fantasy about a world of traders where you have to follow some strict rules to survive and Fable herself has had the most difficult learning curve of all. Abandoned by her father with only her wits and determination to keep her alive she finds away to not only keep going but to kick ass in the process.
Book two in this story comes out in March and I may or may not be counting down the days until Namesake is available.
Peace Talks
Peace Talks
(The Dresden Files #16)
by Jim Butcher
Dresden Files fans have waited years for this book. And ya know what? Jim Butcher did not disappoint.
Being that this is 16 books into a series you should start at book one, Storm Front, if you're interested in a series about a modern day wizard that assists the police, sometimes. I have reviewed the other books in the series on this blog as well so feel free to go back and read them.
The Guest List
The Guest List
by Lucy Foley
Another one from Reese's Book Club and honestly I might just follow Reese Witherspoon's book recommendations from now on. Honestly, she hit it out of the park by recommending this thriller/ murder mystery. There are so many twists and turns and the interconnected storytelling is simply *chef kiss* divine.
Lock In
Lock In
(Lock In #1)
by John Scalzi
Okay everyone, let me be honest. Reading a story about a strange illness that took over the globe and changed the future of humankind is probably not the best idea during an actual pandemic but I was fascinated by this story and as it was published back in 2014 I can't blame Scalzi for me only finding the story during our own pandemic.
In a world where Haden's disease can cause "Lock In," a state where the sufferer is fully aware but cannot move their body or respond to stimuli, we see how technology and the medical world came together to give these people a new lease on life by allowing them to shift their consciousness into either a "threep" (read, robotic body) or an "integrator" (someone who also had Haden's but didn't get locked in and can therefore "loan" their body out to those locked in). It's a strange future but so well told, the characters are amazing and the imagination behind it all was breathtaking.
The Girl the Sea Gave Back
The Girl the Sea Gave Back
(Sky in the Deep #2)
by Adrienne Young
Another Adrienne Young book on my list should not surprise anyone as I already said Fable was probably my favorite book of the year and The Girl the Sea Gave Back is right behind it.
Book two in this is a standalone story about Halvard after the events of Sky in the Deep. Seriously, read Sky in the Deep first then come to Tova's story here. More fantasy, more mythology and a spark of romance are here but the world created by Adrienne Young that you first enter into in Sky in the Deep is well worth starting there.
The Hating Game
The Hating Game
by Sally Thorne
I admit, sometimes I need a cute, sappy romance story. I just do and especially after this chaotic year and the pandemic contributing to keeping my boyfriend and I separated for safety reasons I was dying for a good story. A friend on Instagram recommended this and I'm OBSESSED.
In the classic and very cliché enemies to lovers trope we meet Lucy and Josh. Honestly, I don't want to spoil a second of this book for anyone so if you're into this trope and need something cute to brighten your day, give it a go.