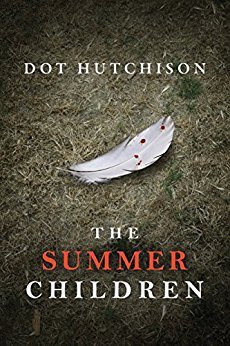 The Summer Children (The Collector #3)
By:
Dot Hutchinson
Website:
https://www.fantasticfiction.com/h/dot-hutchison/#:~:text=Dot%20Hutchison%20is%20the%20author,adult%20thriller%20The%20Butterfly%20Garden.
Release Date:
May 22nd, 2018
Publisher:
Thomas & Mercer
Rating:
Book three in this series by Dot Hutchinson was absolutely intense and I should have been prepared for the roller coaster it took me on but I wasn't.
When Agent Mercedes Ramirez finds an abused young boy on her porch, covered in blood and clutching a teddy bear, she has no idea that this is just the beginning. He tells her a chilling tale: an angel killed his parents and then brought him here so Mercedes could keep him safe.
His parents weren't just murdered. It was a slaughter—a rage kill like no one on the Crimes Against Children team had seen before. But they're going to see it again. An avenging angel is meting out savage justice, and she's far from through.