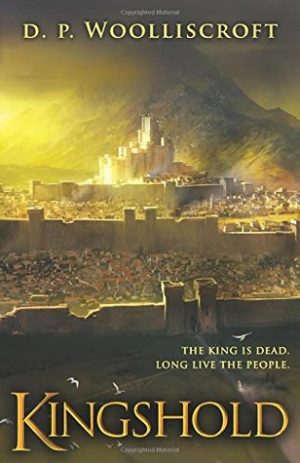 Kingshold
By:
D. P. Woolliscroft
Release Date:
2018
Publisher:
Self Published
Series:
The Wildfire Cycle #1
Received From:
Blog Tour
(All reviews are our own, honest opinions.)
Rating:
If you are looking for a perfect marriage of high fantasy and political fantasy, look no further. Kingshold by D. P. Wolliscroft is the first book in The Wildfire Cycle series which focuses on a very tumultuous time in any nation's history, and one very underutilized within the genre. Jyuth, ancient wizard and a sort of protector of the kingdom, has disposed of the king and queen. After countless centuries and cycles of ineffective rule, Jyuth declares that now is a time of change. Now, the people will elect a Lord Protector. The time of kings—and Jyuth's protection—is over. It is up to the people now. But no one knows what this change will bring, and not everyone agrees with the wizard's latest machinations.