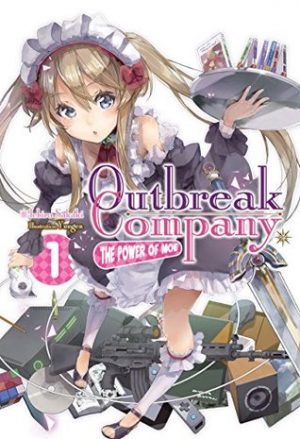 Outbreak Company: Volume 1
By:
Ichiro Sakaki
Illustrator:
Yugen
Translator:
Kevin Steinbach
Release Date:
November 17, 2017; (Original) December 2, 2011
Publisher:
J-Novel Club
Series:
Outbreak Company #1
Received From:
Publisher
(All reviews are our own, honest opinions.)
Rating:
I am always on the hunt for new isekai (that's 'trapped in another world' for those who don't know) light novels. Somehow I'd missed the anime Outbreak Company when it first aired, so I jumped at the chance to read the light novel. Outbreak Company Vol. 1 by Ichiro Sakaki, author of Chaika: The Coffin Princess among others, is a light novel that is both fun, but unafraid to delve into the more serious aspects of politics and the issues that arise when transporting pop culture to another world.