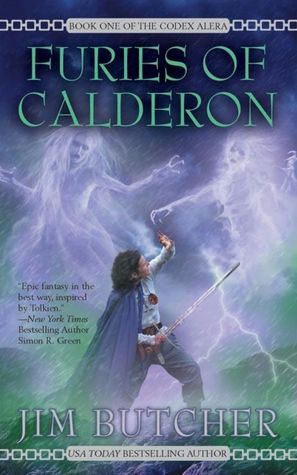 Furies of Calderon (Codex Alera #1)
By:
Jim Butcher
Website:
http://www.jim-butcher.com/
Release Date:
October 5th, 2004
Publisher:
Ace Books
Series:
Codex Alera
Rating:
First of all, apologies to anyone who might have wondered where I've been. Between commuting and health issues (migraines) I've found myself unable to do much reading and even less work on the computer when I'm home because my brain simply would not allow it. The way around this-audio books! I swear, as time goes on this medium has kept me going and enjoying my time without straining my eyes and brain which is a great relief. Now, onto the reason we're all here – THE BOOKS.