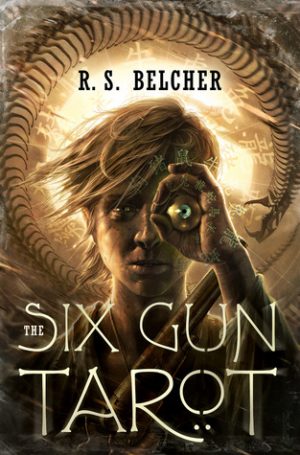 The Six-Gun Tarot
By:
R.S. Belcher
Release Date:
January 22, 2013
Publisher:
Tor Books
Series:
Golgotha #1
Rating:
I have this bad habit of starting a series right in the middle. Sometimes it's an accident. I don't bother looking at the small line under the title that says 'Book 45 of Awesome Series You Need to Read'. Other times it's deliberate because, for whatever reason, the library just doesn't have books one and two.
I was actually more intrigued by The Shotgun Arcana by R. S. Belcher than I was by the synopsis of The Six Gun Tarot . But I was good this time and started at the very beginning of the Golgotha series instead of with book two like I normally would.
And I am very happy I did.