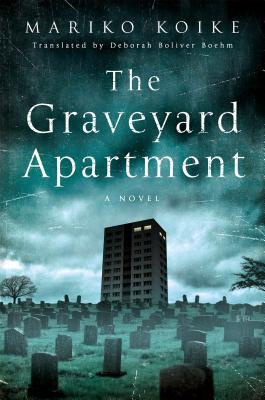 The Graveyard Apartments
By:
Mariko Kioke
Translator:
Deborah Boliver Boehm
Release Date:
(Original Japanese) 1986; (English) October 11, 2016
Publisher:
Thomas Dunne Books
Rating:
I tend to read a lot of horror in the summer, something which probably deserves an article on in itself. The latest scary read I delved into was the novel The Graveyard Apartment by Mariko Kioke. This is a book translated from Japanese which tells the story of a young family who moves into an apartment building that overlooks an old graveyard. It is the story of past wrongs, of personal demons better off left buried, and just how far someone is willing to go in order to ignore the bad things in their life or the strange goings on around them.