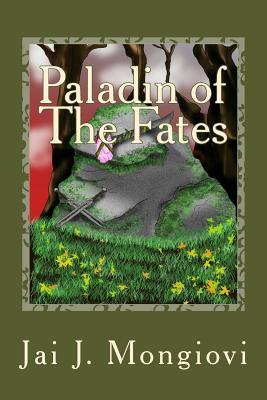 Paladin of the Fates
By:
Jai J. Mongiovi
Website:
https://www.facebook.com/paladinjaimongiovi/
Release Date:
November 28, 2016
Publisher:
Createspace Independent Publishing Platform
Series:
The Paladin Series
Received From:
Jai J. Mongiovi
(All reviews are our own, honest opinions.)
Rating:
When first picking up a new book I'm always hesitant. Will I like it? Will I hate it? Will I become obsessed with it? These questions double when I am aware that the book is the start of a series. So, imagine how many questions I had when picking up this book. My reasons for hesitation, despite having come upon it as a former coworker did the cover art and knows of my fantasy obsession, really stemmed from the fact that this book is part of a proposed series. Which means, should I become obsessed, I will need to wait for the next installments. So, while I was hesitating due to my usual "getting involved in a series" questions I decided something: just go for it. I am glad I did. Read on if you want to know more about why you should read this book.