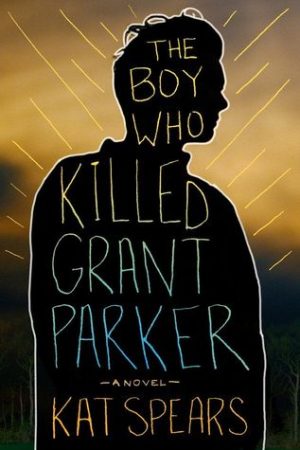 The Boy Who Killed Grant Parker
By:
Kat Spears
Release Date:
September 13, 2016
Publisher:
St. Martin's Griffin
Received From:
Publisher
(All reviews are our own, honest opinions.)
Rating:
The Boy Who Killed Grant Parker by Kat Spears is a novel about Luke, a boy forced to move away from his mother in DC to live with his pastor father in a small, rural town in Tennessee. As he struggles to get used to life in a small town instead of the city, things begin to go wrong, and fast.
I enjoyed this book. It was a good YA novel that touched on some important and universal issues for young adults. Of course, this is a novel, so the magnitude was a bit larger than most high schoolers would face. The characters were all distinctive, with their own voices, and rather memorable.
On the other hand…
I felt like I didn't get to spend a lot of time with any of them. None of the characters, or their backgrounds, were explored in a lot of depth. And that includes Luke, the main character. I'm not sure it was ever actually disclosed what, precisely, he did to warrant being sent away to his father so he could somehow reform him. Luke seemed like a very regular seventeen year old to me. He didn't seem any better or worse – actions or morals wise – than the majority of the other characters.[/paragraph]
The book touched on some rather interesting questions and situations. For example, walking the fine line between bravery and utter stupidity. It also dealt with a lot of issues high schoolers do have to deal with. How far are you willing to go to become part of the popular crowd? Who are your true friends? Who is it that will have your back when everything goes wrong, even if they don't necessarily agree with your actions?
The Boy Who Killed Grant Parker was well written, and despite issues I had with it, I did really enjoy it. It's a fast read, and one I'd recommend it to anyone who enjoys YA titles.
Read If:
You enjoy YA, you like a little drama in your novels, you like novels set in the south

Don't Read If:
YA isn't your favorite genre, you don't like the big city boy in the country trope