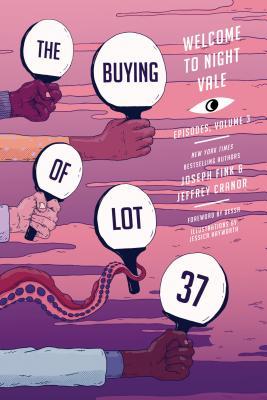 The Buying of Lot 37 & Who's a Good Boy
By:
Joseph Fink & Jeffrey Cranor
Illustrator:
Jessica Hayworth
Release Date:
May 14, 2019
Publisher:
Harper Perennial
Series:
Welcome To Night Vale
Rating:
Long running podcast Welcome to Night Vale, is a fictional radio show in a small southwestern desert town where every conspiracy theory is true, time doesn't work properly, and has recently released two more books. The Buying of Lot 37 and Who's a Good Boy by Joseph Fink and Jeffrey Cranor encapsulate season three and season four of the podcast respectively.
These books are, by and large, the scripts for the third and fourth seasons of the podcast. Reading the scripts as opposed to listening to them give the reader a much different experience. Smaller details can be more easily picked up, and lines originally missed while listening are made clearer. Of course, the wonderful narration of Cecil Baldwin, voice actor who plays radio show host Cecil Palmer, is lacking.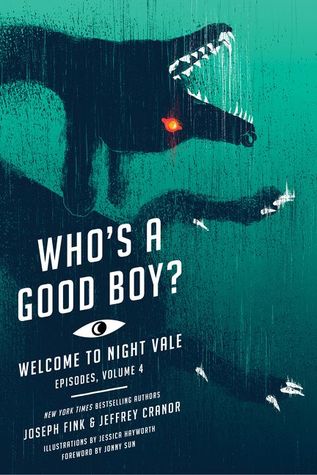 However, we are treated to some additional materials only found in these volumes. Most notably are the short essays found before the script of each episode. The authors and cast have written short pieces centering on each podcast episode. We learn some behind the scenes information, what it was like to write certain episodes, and more about some of our favorite characters. These were both fun and insightful. Fans of the podcast are sure to learn something new.
Artwork adorns the pages as well. Each piece has been done by Jessica Hayworth and goes along with the stories being told. The images are all in black and white, and wonderfully detailed. The weird, wonderful, and horrifying can all be found within these images.
The Buying of Lot 37 and Who's a Good Boy by Joseph Fink and Jeffery Cranor are must-haven't for fans of the podcast. I had great fun exploring seasons 3 and 4 of Welcome to Night Vale through these volumes, and highly recommend giving these a read.