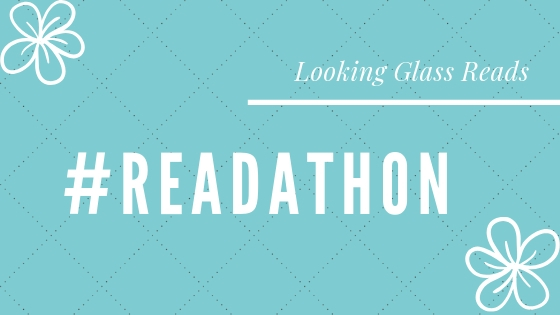 The N.E.W.T.s Readathon is here once again. The goal of this readathon is more or less the same as last year. The prompts you read books for are based off of whatever prompts you completed in the last round of the O.W.L.s Readathon. (Or, if your me, what you read last month.)
The N.E.W.T.s Readathon is hosted by Book Roast, whose readathon announcement video you can find here. They've put together much more detailed and utterly beautifully documents outlining the rules of the readathon, the prompts, and what jobs you would qualify for in the world of Harry Potter. The readathon also has an official twitter which you can check out.
I am trying to become a Hogwarts Professor. In order to complete this I need to get an O in the subject I want to teach, an E in Defense Against the Dark Arts, and at least two A's in secondary subjects of my own choice. Do check out the Wizarding Careers pdf made by Book Roast. It is utterly beautiful, and well work a look.
Below you can find my N.E.W.T.s Readathon TBR!
Defense Against the Dark Arts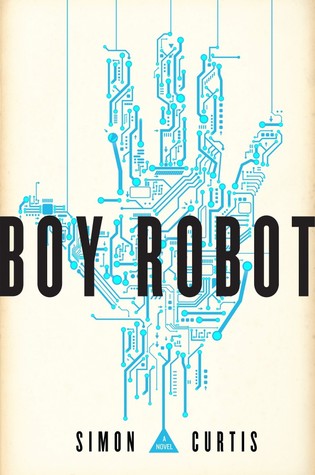 A – Read a book that's black under the dust jacket.
Boy Robot by Simon Curtis
This story is about a teenager named Isaac who learns that he's a synthetic human made by the government. Soon he finds himself on the run and has to decide if he will embrace his man-made nature to survive or to try and retain his humanity, even if the odds of survival aren't very good.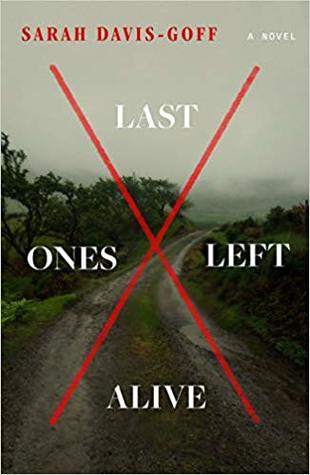 E – The first book you remembered just know from your TBR.
The Last Ones Left Alive by Sarah Davis-Goff
Oren was raised on a tiny island off of Ireland, a place safe from the skrake in a post-apocalyptic world. But when her mother needs help Oren must brave the mainland in order to get her help.
History of Magic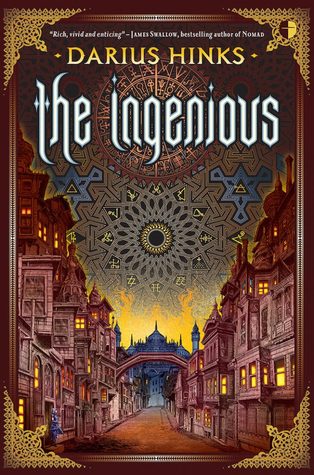 A – Read a Fantasy
The Ingenious by Darius Hinks
This fantasy novel is about a city that travels through dimensions, sucking places, people, and things in as it passes. I've had this on my TBR for a while now, and it's even made another Readathon TBR. I just haven't found the time to sit down with it.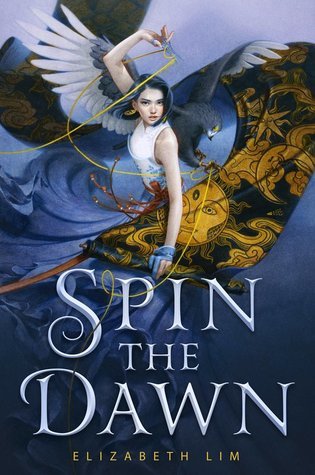 E – Read a book that includes a map.
Spin the Dawn by Elizabeth Lim
I received an arc of this book very recently. The story is about a young woman competing to become the royal families tailor and plenty of magic and betrayal. Can't wait to dig in!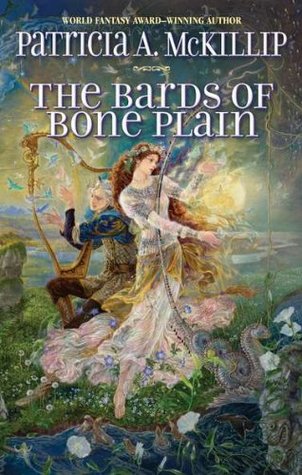 O – Reread a favorite or read a classic
The Bards of Bone Plain by Patricia McKillip
This is the first book I read by World Fantasy Award winner Patricia McKillip. Two story lines intertwine beautifully featuring one character set in the modern day and another from long, long ago. A high fantasy world filled with magic mixes with a more modern world, creating a unique backdrop. I cannot wait to reread this old favorite.
Charms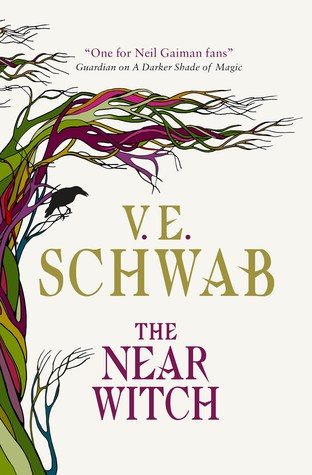 A – Read a book that you think has a gorgeous cover
The Near Witch by Victoria Schwab
Not only does The Near Witch have a beautiful dust jacket, to which the photo doesn't do justice, the embossed and gold foiled cover that lies beneath is equally as stunning. A lot of care was put into this reprint of Schwab's first novel, and I cannot wait to delve into the story.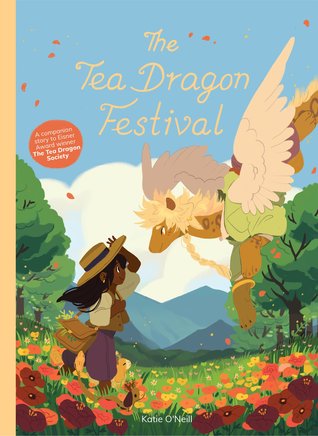 E – Read a comic/graphic novel
The Tea Dragon Festival by Katie O'Neill
I received an arc of Katie O'Neill's latest graphic novel a few weeks ago, and am excited to delve back into the world introduced in The Tea Dragon Society. This is set sometime after the events of the first novel and features more of her absolutely beautiful art.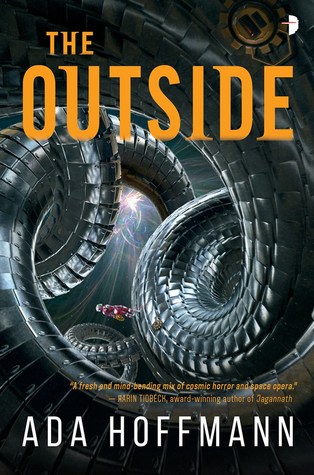 O – Read a paperback.
The Outside by Ada Hoffman
This is about an autistic scientist who creates a brand new energy drive. But the technology destroys a space station, she gets kidnapped by humanities AI Gods who believe her work heretical, and is offered one chance at clemency – track down her missing mentor, a reknowned scientist missing for years.
Arithmancy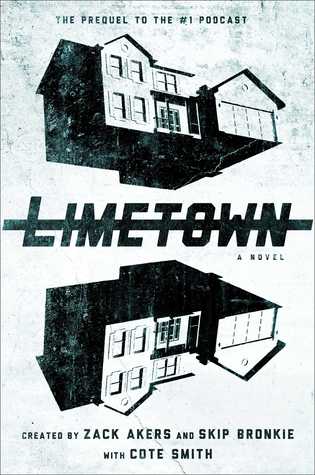 A – Read a book that ends on an even page.
Limetown: A Novel by Cote Smith, Zack Akers, and Skip Bronkie
This is the prequel to the podcast Limetown. I greatly enjoyed the podcast and recently borrowed the novel from the library. Despite being a prequel, this should be a story that anyone can jump into without needing prior knowledge of the podcast.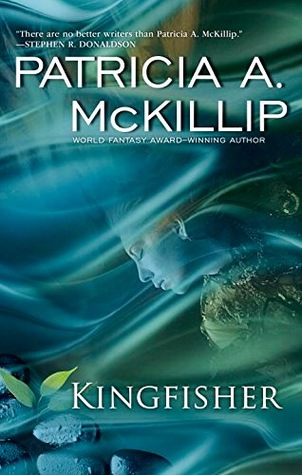 E – Read a standalone novel.
Kingfisher by Patricia McKillip
This is one of the latest novels by Patricia McKillip. This is a fantasy novel that again combines traditional high fantasy tropes with a modern setting. I originally read this soon after its release prior to running this blog, and I can't wait to reread it.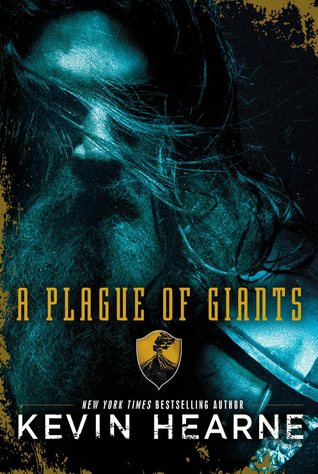 O – Read a book over 350 pages.
A Plague of Giants by Kevin Hearne
Another book that's sat on my TBR for way too long. This is the first in a series set in a world where the giants are attacking. The people must work together to fight off the giants as they face the very real threat of being completely wiped out.
I'm not always the best at sticking closely to my TBRs, but I'll certainly try to get through all of these books. Are you planning on joining in the N.E.W.Ts Readathon? What wizarding career have you chosen? What's on your TBR? Let me know below!