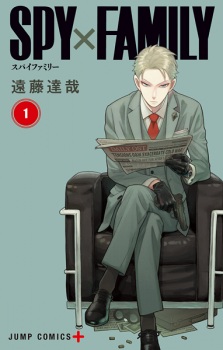 Spy x Family
By:
Tatsuyo Endo
Illustrator:
Tatsuyo Endo (Illustrator); Rina Mapa (Letterer)
Translator:
Casey Loe
Release Date:
September 22, 2019
Publisher:
VIZ Media
Series:
Spy x Family
Rating:
Newcomer to Shonen Jump, Spy x Family by Tatsuya Endo is an absolutely fabulous manga focused on espionage and growing, but false, family. It's humorous. It has fight scenes. It has heartwarming moments. It has everything. New chapters can be read for free on the Shonen Jump website and app, or the Manga+ app. The entirety of the manga can be read for $2 per month on the Shonen Jump website.
The story opens with Lloyd, a spy, who's embarking on his new mission. The only problem is that he'll need a family of his own in order to get close to the target – a large order for a single man. Needing a wife and child to appear out of thin air, Lloyd finds a willing daughter at an orphanage and a wife in a working woman looking to keep family and friends off her back. Or so he thinks.
Every character has secrets and agendas of their own. Yet, they make the perfect family. Lloyd is a spy on a new mission. Yor is a hitman. Anya is an esper. Each hide their careers and abilities from the others. But certain things remain constant no matter your walk in life. Namely, raising a child is difficult.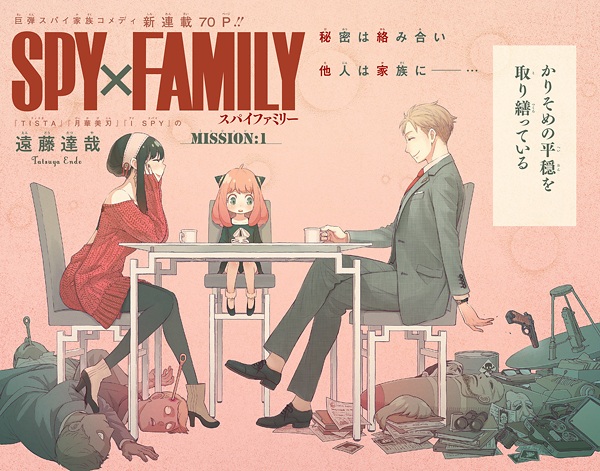 Lloyd, Yor, and Anya each have deep secrets of their own, ones they will keep from the others at all costs in order to keep up this façade. Yet, the façade seems less a façade as chapters go by. At the same time, characters also grow more desperate to hide things with a wide variety of comical scenes ensuing.
The art is wonderful. Character designs vary very widely in composition, with each one extremely memorable in their own rights. Anya is absolutely adorable. Backgrounds can be a bit bare at times, with the art focusing much more on individual characters and how they play off of one another.
Spy x Family is an absolutely phenomenal manga, one I hope will remain in the pages of Shonen Jump for a long time to come. I've been reading it on Suesha's Manga+ app since its debut in Japan, and am extremely happy it's come to Viz's Shonen Jump as well.