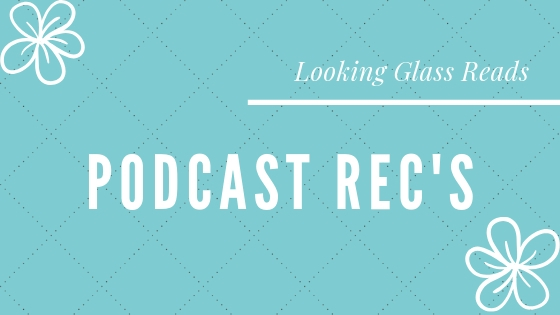 One of my favorite things is listening to podcasts which tell a fictional story. Now, while many podcast sites make it impossibly hard to actually filter by fictional story let alone a genre within fiction, that doesn't mean there aren't plenty to delve into.
Horror lends itself particularly well to podcasts for a multitude of reasons, which I'd love to get into more depth with in another post. But for now, I want to recommend a few horror podcasts I've listened to and enjoyed that you can start this Halloween season. (I was originally going to put in all of them, but that list was totally unwieldly to say the least.)
All of these are podcasts I've personally listened to, and I've tried to include a multitude of sub-genres. There's gothic horror, weird horror, cosmic horror. You name it, I can rec' it! And if you don't see something that tickles your fancy or have an amazing recommendation I haven't listed, let us know in the comments.
Unwell, A Midwestern Gothic Mystery
This is a true gothic mystery centering on a woman who moves in with her somewhat estranged mother after she's broken a foot. Now she's back in a place she never wanted to stay, helping her mother run the boarding house her family's had for decades. But this tiny, middle-of-nowhere Ohio town is full of oddities, strange people, old rumors that've taken on a life of their own, and stories that some want to keep buried. The ghosts of the past still linger – both figurative and literal. With only one full season so far, there's certainly more to look forward to in the future, and has quickly turned into one of my absolute favorite podcasts.

Genres: Gothic, Mystery, Horror, Ghost
Life-e.af/ter
This is a very short series – just ten episodes. Short though it may be, it packs one hell of a punch. The podcast follows Ross, a low-level employee for the FBI who spends all of his time talking to his wife via texts…even though Charlie died nearly a year ago. But this strange new tech leads Ross down a very dangerous path.

Genres: Horror, Sci-Fi, Mystery
The Wrong Station
Unlike other anthology series in this list, The Wrong Station has one tale per episode that tends to run anywhere from 15 to 40 minutes. Each tale is completely standalone, gripping, and very memorable. This podcast tends to also lean into the dark fantasy subgenre a little more than some of the others, which is always a favorite of mine!

Genres: Horror, Dark Fantasy, Sci-Fi Horror, Anthology
King Falls AM
This podcast is set in a small town in the US. The narrator is an AM talk radio host who's moved from the big city to work at this small radio station servicing a tiny town. The 2 AM talk radio slot is always an experience, but this town seems far from normal. Some of the townspeople just take it as matter-of-fact, but as a newcomer, he's filled with equal parts disbelief and a drive to get to the bottom of all the oddities he finds.

Genres: Fantasy, Horror, Sci-Fi, Paranormal
Psuedopod
There are a lot of horror anthology podcasts. Hell, there are a good amount just in this list! But no one curates a collection of horror stories each week as superbly as Alistair Stuart. Each week has a theme, and the stories told both fit that theme and compliment one another very, very well. It's also great for when you have a hankering for a specific type of horror story. Really need a ghost story on a cool fall day? There's an episode for that! Feel like some cosmic horror? There's an episode for that too! What about something with a slasher vibe? Yep, got some of those all lined up and ready! Seriously. Give it a listen.

Genres: Horror, (pretty much all subgenres)
The No Sleep Podcast
With well over ten seasons, this is another long-time fan favorite horror podcast that you've probably already heard of. If you haven't, this is certainly one you'll want to check out. A host of fantastic voice actors bring a slew of short horror stories to you once a week. And with such an enormous back-log, this is perfect for bingeing.
Genres: Horror, Ghosts, Paranormal, Cosmic Horror