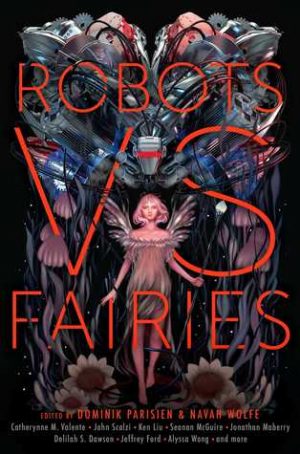 Robots vs. Fairies
By:
(Editor) Dominik Parisien; (Editor) Navah Wolfe
Release Date:
January 9, 2018
Publisher:
Saga Press
Received From:
Publisher
(All reviews are our own, honest opinions.)
Rating:
Anthologies are some of my favorite books to read, and Robots vs. Fairies may very well be my favorite anthology to date. Edited by Dominik Parisien and Navah Wolfe, this anthology is divided into stories featuring either robots or fairies, and sometimes both of them together. Every story is different in tone. No two share the same world.