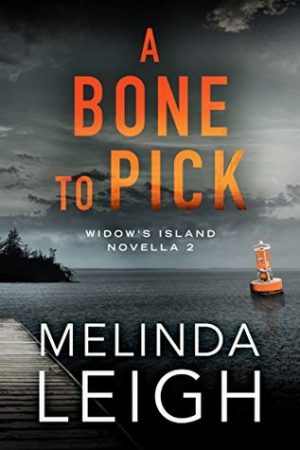 A Bone to Pick (Widow's Island #2)
By:
Melinda Leigh
Website:
https://melindaleigh.com/
Release Date:
October 30, 2018
Publisher:
Montlake Romance
Series:
Widow's Island
Rating:
As we return to Widow's Island I have to say that while it was interesting that two authors were writing this series I found it easy to transition from Kendra Elliot to Melinda Leigh. Their styles are similar enough that I wasn't completely thrown off by the change of author and I can only imagine the intense process they went through to accomplish this series. I'm always impressed when authors co-write books and series.
Again, as is the pattern with this series it was a quick read (only 101 pages) but still Melinda Leigh was able to drive the series forward with the limited pages.
This book focuses on Tessa more than Cate and part of me just might like Tessa a bit more than Cate. However, I'm only two books into the series so that could change over time.
In order to care for her sick mother Tessa had returned to the island after making detective in the Seattle police department. Returning home and expecting less intense work than the city of Seattle Tessa thought it would be just like any other night but soon a dead man is found, stuck via a harpoon to a sign. Definitely a bit less routine. As a result of this strange crime Tessa teams up with Logan, a local park ranger, to find the murderer.
There are currently four books published for this series and six announced with expected publication in 2020 (October and November, respectively) so I will be jumping back into this series sometime soon, I just need to figure out when that will be.