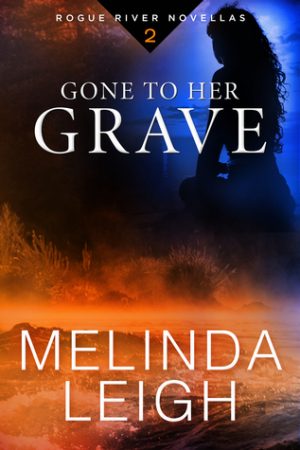 Gone to Her Grave
By:
Melinda Leigh
Website:
https://melindaleigh.com/
Release Date:
October 21st, 2014
Publisher:
Montlake Romance
Series:
Rogue River
Rating:
In the second novella of this series we focus on Social Worker Carly Taylor. Believing a kid has been falsely accused of dealing a lethal new drug she works to prove the kid innocent. This determination puts her at direct odds with her estranged husband Seth, the detective in charge of the investigation.
Seth's constant worry and oversight of Carly as he believes her job is too dangerous is was drove a wedge between them to begin with. Even as this case becomes more intense and, in reality, dangerous, Carly still can't see beyond Seth's over protectiveness.
While I didn't love this novella as much as the first installment Melinda Leigh didn't fail to impress me by pulling me into the story so fast, especially in the limited pages of the novella.
Much like the first (and like all of Kendra Elliot's and Melinda Leigh's stories) there is a definite suspense/romance pattern here. As I've said before in my reviews of romantic suspense novels and novellas, if you don't like the formula, don't read. While it is quite predictable the plot makes for an enjoyable read that is fast on top of satisfying that need for some thrills without diving too deep into a story.
Overall I enjoyed this installment and I've already read the next.