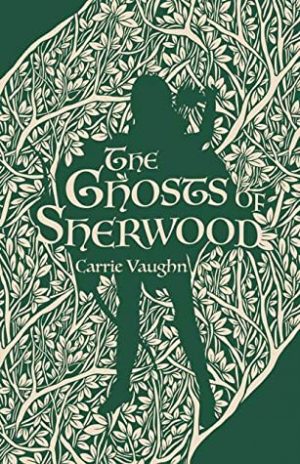 The Ghosts of Sherwood (The Robin Hood Stories #1)
By:
Carrie Vaughn
Website:
https://www.carrievaughn.com/
Release Date:
June 9th, 2020
Publisher:
Tor.com
Series:
The Robin Hood Stories
Rating:
Sometimes I love classic stories being re-imagined and sometimes I am let down by them. In Carrie Vaughn's The Ghosts of Sherwood we see her interpretation of the life of Robin Hood but instead of focusing on the man, myth and legend himself she tells us a tale of his life years later, no longer an outlaw but still brave, but also a family man that is trying to protect his family and lands. Also, we learn more about his kids than the man and Marian which I really enjoyed.
When the Locksley children are kidnapped they must rely on their wits, the myth of their father and the forest around them in order to escape their captors. We see guest appearances from many of Robin's crew, we get an update on the political side of things as far King Richard and his dastardly brother John and we're treated to the new characters in the three Locksley children, Mary, John and Eleanor.
Honestly I adored these new characters in the children. Each was very well fleshed out to me, realistic and believable. Vaughn gave me reasons to cheer for each of them and personality quirks that endeared them to me further. Mary is growing up and worried that she may be forced to marry, John is beginning to see that the task of being the Lord of Locksley will come to him and Eleanor, mute and brilliant, sees everything going on around them.
Some re-tellings can completely miss the mark but Vaughn did a fantastic job. At just 112 pages long this was a quick, enjoyable and fun read.