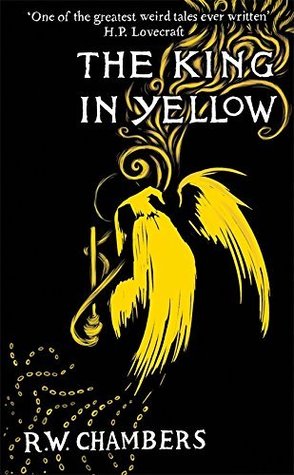 The King in Yellow (Deluxe Edition)
By:
Robert W. Chambers
Release Date:
February 27, 2018; (Original Publication) 1895
Publisher:
Pushkin Press
Rating:
Sometimes you just need to sit down on a cold winter's day and read a book filled with short, scary stories. This time, it was a new printing of a classic novel that has inspired creators for generations. Set to be released on February 27th, 2018, The King in Yellow by Robert Chambers is a fantastic classic horror novel.
The book is a short one. The King in Yellow is comprised of several short stories which are all linked by a central theme. What is this theme? All of the protagonists have read a certain play titled The King in Yellow, one that is banned in most countries. It is supposedly filled with beautiful and terrible truths, the sort that have driven people mad and plunged them into despair.
The King in Yellow was originally published in 1895, but the majority of the stories take place after that date. What we have is a projection of what the future would be like, which I found incredibly fascinating on its own. The New York landscape painted in the first story is both familiar and strange, a place very like the real thing but with a hint of unsettling elements.
Besides the play, the stories are linked in other ways. Most of the stories mention a character or occurrence offhandedly. These people who later turn out to be central characters within later tales. This was a very small, slight thing, something which could easily have been overlooked, but it worked very well in further drawing the stories together.
Each tale is memorable. Each is different. Not all feature the same characters. They are set in different countries and in different times. I didn't find any of them lacking, nor was I ever bored. One or two do stand out from the rest, namely the second short story within the book. Of course, this is nearly always true for any collection of short stories.
The book is written in first person with each short story having a new main character. This, I think, will make it much more reader friendly in a way that some other classics are not. It is easy to differentiate between each character. Each is interesting in their own right, thrust into situations that are strange, suspenseful, or downright frightening.
This is a very good book that everyone who likes horror and suspense should read. Many elements of different genres are included. There are moments of surrealism. Some stories rely heavily on suspense. Characters question their sanity. Elements of surrealism are drawn on, and traditional horror is also found.
The King in Yellow is a classic horror novel written by a master hand. If you enjoy horror, classics, or short stories, I definitely recommend reading this book.