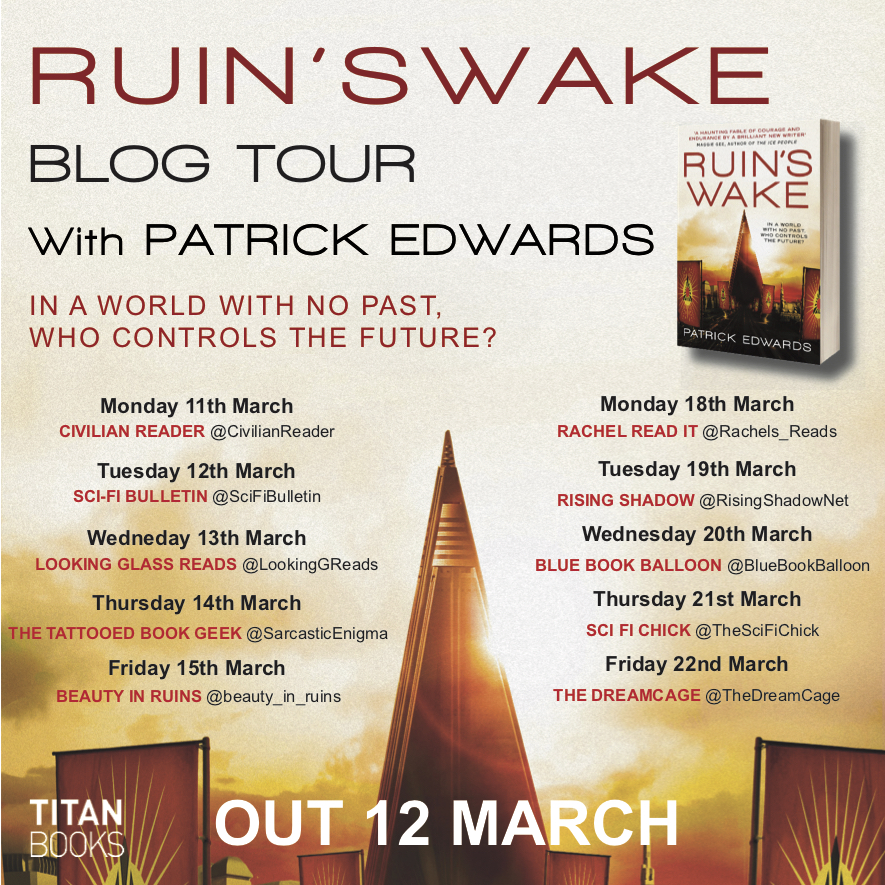 We are thrilled to be a part of the blog tour for Ruin's Wake by Patrick Edwards! Today, we are giving away two copies of this wonderful science fiction novel.
To enter, visit our Twitter. Retweet and Follow the pinned post to enter.
For an additional entry follow visit my own bookish Twitter account. Retweet and Follow the pinned post to enter.
The giveaway is open to residents of the US, Canada, the UK, and Ireland and closes at 12am on March 14, 2019.
Ruin's Wake by Patrick Edwards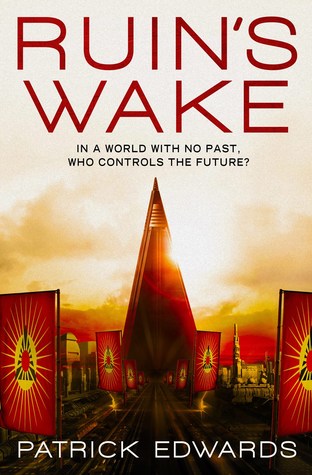 Synopsis via Goodreads:
A moving and powerful science fiction novel with themes of love, revenge, and identity. A story about humanity, and the universal search to find salvation in the face of insurmountable odds.
An old soldier in exile embarks on a desperate journey to find his dying son.  
A young woman trapped in an abusive marriage with a government official finds hope in an illicit love.  
A female scientist uncovers a mysterious technology that reveals that her world is more fragile than she believed.   
Unification imagines a world ruled by a totalitarian government, where history has been erased and individual identity is replaced by the machinations of the state. As the characters try to save what they hold most dear – in one case a dying son, in the other secret love – their fates converge to a shared destiny.
Tune in tomorrow for our review!