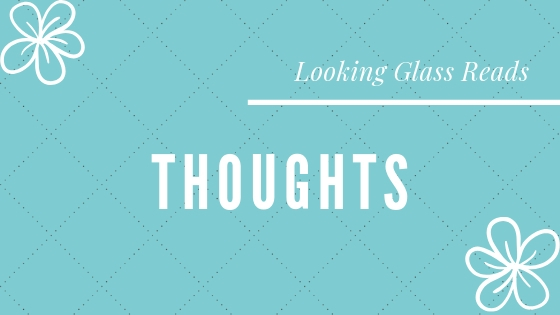 The summer months are my favorite time to read horror novels. Yes, summer. I know it sounds odd. Horror novels aren't something usually associated with summertime. Contemporaries and romances are usually the sort of books that pop up on any given 'best summer reads' list.
Horror novels are something usually associated with the fall—and for good reason. The crisp air, the rustling of dead leaves across pavement, the melancholy of a gray sky, and the smell of wood smoke from fireplaces make an absolutely perfect atmospheric read. You don't need to try too hard hear the quiet footsteps down abandon hallways or hear a raspy voice outside. Getting into the spirit of Halloween for an extra month or two is always fun and often expected.
But a book that can utterly terrify me during a bright, happy summer day? That's something special.
Maybe it's a little unfair of me to judge this way. After all, I read a pretty decent amount of horror. Most of the fictional podcasts—and even some of the nonfiction ones—I listen to all have a horror element to them. I watch whatever horror anime happens to come out that season with utter dedication. And professionally, I tend to edit more of the horror-themed manga than any of the other plethora of genres.
A book that can pull you right out of a hot summer day with clear, blue skies and the scent of freshly mowed grass and cut flowers is something special. To be transported to a cold, dark mansion or an ancient, twisted forest when the shouts of happy children out of school and the sound of the ice cream truck float through the living room window is something I've quickly grown to love.
The first book that did this to me was Cherie Priest's Family Plot, a story about a salvage team taking what they could from an old mansion filled with more than just forgotten antiques. There I was in the middle of July, terrified to walk into my own bathroom or glance out the window overlooking the field behind my apartment. It was ridiculous. Terrified on a bright summer day in the middle of the afternoon?
I loved every second of it.
Besides. Sometimes a book can be a little too atmospheric. After reading Laura Purcell's The Silent Companions—a book where a woman living in her husband's generations old mansion finds an utterly horrifying haunted doll the in attic—I caulked the shut the door to the crawlspace where my great-grandmother-in-law's terrifying, life sized porcelain doll lives. I'm not taking those kind of chances.
That was also the last time I read a horror novel home. Though I doubt I'll run across such eerily similar circumstances again, it's best to just not tempt fate.
Despite the majority of my horror novel reading being done at the park up the street these days—or maybe even encouraged by it—I still find myself picking up a good horror novel in the summer.