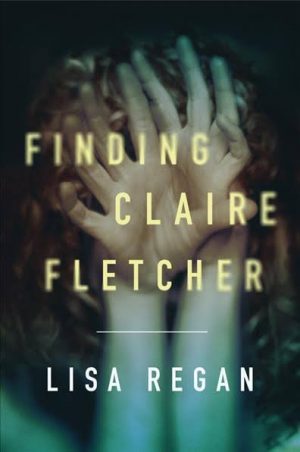 Finding Claire Fletcher
By:
Lisa Regan
Website:
https://lisaregan.com/
Release Date:
December 6th, 2012
Publisher:
Sapphire Star Publishing
Series:
Claire Fletcher and Detective Parks Mystery
Award:
Kindle Book Award Nominee for Mystery/Thriller (Finalist) (2014)
Rating:
Where do I even begin with this book?
If you're going to pick this book up, buckle up because from page one this book takes off and it doesn't stop until the last page. Even then the momentum carries through to book number two in the series but, for the sake of talking about book number one, let's start and end there.
This story kicks off with Detective Connor Parks picking up a good-looking woman at the bar. In the morning, though, she's gone. All that's left is a clue and it is this minuscule clue that takes Detective Parks on a trip that he isn't ready for. I mean, how ready can you be if you realize the woman you took home was a victim of abduction, sexual assault and torture? It's not possible.
The characters in this story are so well developed and, even when they felt a little one dimensional that did soon pass and I ended up reading this in a few days (and that was only because I had obligations that made me put the book down).
I will say this, the book (and series) are not for the faint of heart. With the dark themes, horrific details and chaotic pace, it's a lot like being in a blender. This book explores the horrific acts of a psychotic pedophile, the damaged mind of his victim and the effects of such an earth-shattering event on everyone it touches.
My experience had overwhelmed me, it had become the sum of my parts, who I was, and I hadn't deemed myself fit to return to those who loved me.

-Page 225, Finding Claire Fletcher
Yeah. This book is that heavy. So, once again, read with caution. I wholeheartedly recommend this book to anyone who loves a good thriller but I am stamping it with the warning about the content.
Seeing the story unfold from Claire's view was equal parts amazing and uncomfortable. Learning about her trauma, through her eyes, was rough to say the least. But, seeing the determination, strength and resourcefulness that she displayed was a whole other spectrum of badass.
The twists and turns in this story are amazing, the plot is well thought out and while the characters sometimes do things that make readers shout "What are you doing, you idiot?" it is only fair to say that if a book can make you yell at it when everyone else in your home is asleep, it's done a pretty good job of ensnaring you.