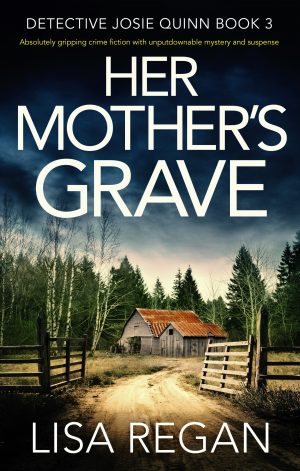 Her Mother's Grave (Detective Josie Quinn #3)
By:
Lisa Regan
Website:
https://lisaregan.com/
Release Date:
July 19th, 2018
Publisher:
Bookouture
Series:
Detective Josie Quinn
Rating:
Well here we go with more of Josie Quinn's attitude and more of Lisa Regan's fantastic plot twists.
Something as simple as dental records are so vital to police investigations these days and the same is true in Josie's world as she hunts for answers surrounding found bones, a strange dental condition and the name of someone she knows but, perhaps, she doesn't know the person as she believes she does.
Really we're getting to the point in the series that we cannot go too in depth on the plot as there are a lot of spoilers to be found in this book. We see answers for why Josie is how she is at times (hello crazy, abusive mother) and we finally understand Josie's connection to Trinity Payne, the obnoxious reporter that dogs Josie's investigations and whom Josie has some resemblance to.
In this book there is the drama, action and suspense we need to drive a series like this one as well as a touch of romance and emotional moments that help us connect a little more to our difficult chief of police.
The writing is solid and entertaining, the pace quick and forceful enough to keep me reading until late at night. We see character growth and relationships being built as they move forward.