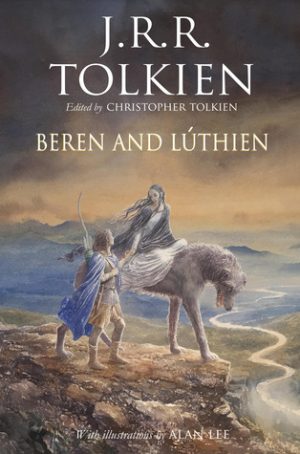 Beren and Luthien
By:
J.R.R. Tolkien (Edited by Christopher Tolkien)
Release Date:
June 1, 2017
Publisher:
HarperCollins
Series:
Middle Earth Universe
Rating:
Every time I see that a new Tolkien book is being published I get unbelievably excited. I can't help it. Tolkien's works were one of the first adult fantasy series I'd ever read, and has remained a life-long love. Beren and Luthien by J.R.R. Tolkien and edited by Christopher Tolkien is the last in a long line of posthumously published works focusing on Middle Earth. This one tells the story of Beren and Luthien, one of the tales found within the Silmarillion.