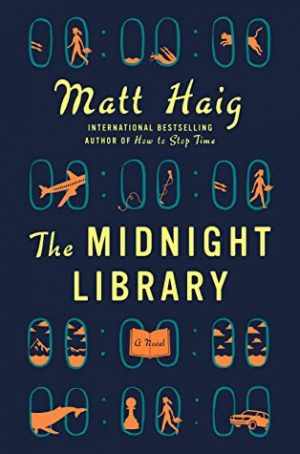 The Midnight Library
By:
Matt Haig
Release Date:
August 13, 2020
Publisher:
Viking
Award:
Goodreads Choice Award for Fiction 2020
Rating:
Matt Haig is well-known for his nonfiction and self-help books. New to his repertoire is fiction, this time in the form of the international bestseller The Midnight Library. This standalone novel is a cross-section of contemporary fiction, fantasy, self-help, and multiple world line theory.