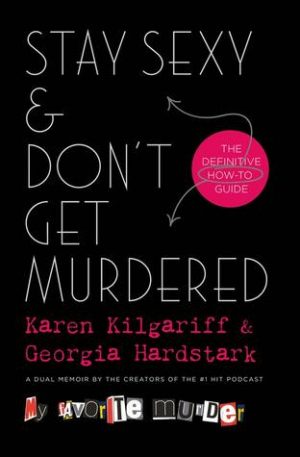 Stay Sexy & Don't Get Murdered: The Definitive How-To Guide
By:
Karen Kilgariff, Georgia Hardstark
Website:
https://myfavoritemurder.com/
Release Date:
May 28th, 2019
Publisher:
Forge Books
Rating:
I am the first person to admit that my obsession with true crime is a bit extreme and that my love of all things mystery, murder and crime is probably not the best thing for my psyche at time but, hey, it's my thing. Apparently it is many other people's "thing" as well seeing as how popular the podcast by the two authors has become and how they published a book about their lives. This isn't the normal book you'll see on our blog but as it was one of my most looked forward to and important reads of 2019 here I am reviewing it. Okay? Let's dive in.