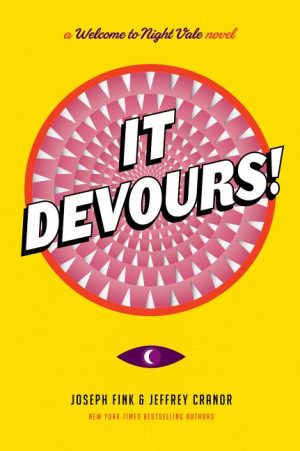 It Devours!
By:
Joseph Fink; Jeffrey Cranor
Website:
http://www.welcometonightvale.com/
Release Date:
October 17, 2017
Publisher:
Harper Collins
Series:
Night Vale #2
Received From:
Publisher
(All reviews are our own, honest opinions.)
Rating:
The latest inclusion in the Welcome to Night Vale universe is the second novel, It Devours! by Joseph Fink and Jeffrey Cranor. This follows last year's novel titled simply as Welcome to Night Vale. It Devours! is a thriller-esque tale set in the town of Night Vale, a small place somewhere in the mid-west where every conspiracy theory is true, monsters are real, the rules of time-space are more like guidelines, and the citizens take everything in stride, as if it were all the most normal thing in the world.