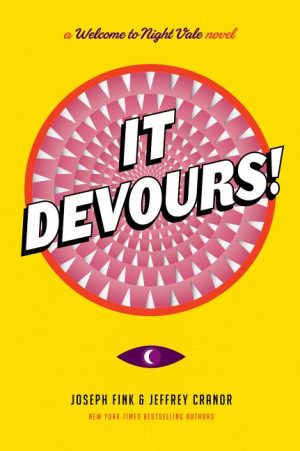 It Devours!
By:
Joseph Fink; Jeffrey Cranor
Website:
http://www.welcometonightvale.com/
Release Date:
October 17, 2017
Publisher:
Harper Collins
Series:
Night Vale #2
Received From:
Publisher
(All reviews are our own, honest opinions.)
Rating:
Welcome to Night Vale, the popular, long running podcast, has just released a second novel, It Devours! written by Joseph Fink and Jeffrey Cranor. This follows last year's novel titled simply as Welcome to Night Vale. It Devours! is a thriller-esque tale set in the town of Night Vale, a small place somewhere in the mid-west where every conspiracy theory is true, monsters are real, the rules of time-space are more like guidelines, and the citizens take everything in stride, because, to them, it's all quite normal.