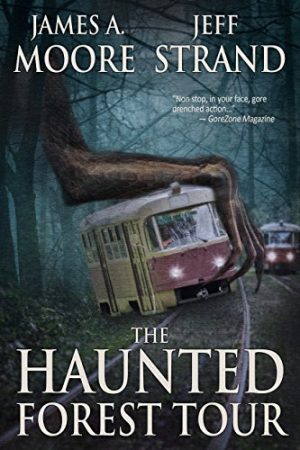 The Haunted Forest Tour
By:
James A. Moore and Jeff Strand
Release Date:
October 1, 2007
Publisher:
Indie
Rating:
Horror novel The Haunted Forest Tour was co-written by James A. Moore and Jeff Strand, two authors with significant writing skill and a plethora of novels to each of their names. Moore is an award-winning author of more than forty novels. Strand has also written upwards of forty novels and has been nominated for the Bram Stoker Award ten times. Here, the pair come together for a creature feature of epic proportions.