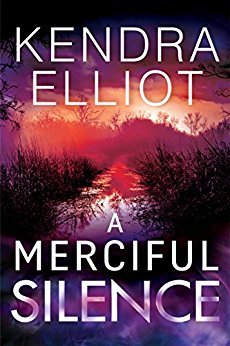 A Merciful Silence(Mercy Kilpatrick #4)
By:
Kendra Elliot
Website:
https://www.kendraelliot.com/home/
Release Date:
June 19th, 2018
Publisher:
Montlake Romance
Series:
Mercy Kilpatrick
Rating:
Well here we are again, hanging out with Mercy Kilpatrick and bowing down at Kendra Elliot's feet. If you don't like romantic suspense I'm not sure why you're checking out a review for book number four in a romantic suspense series so I have to assume you're here for the same reason I am. Mercy Kilpatrick is a certified bad ass and you want to know more about her life and this book about her continued character arc.