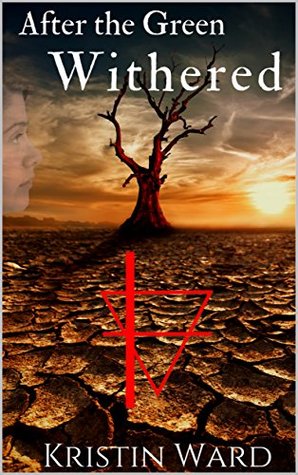 After the Green Withered
By:
Kristin Ward
Release Date:
May 13, 2018
Publisher:
Self Published
Series:
After the Green Withered #1
Rating:
I am thrilled to be a part of the Ultimate Blog Tour for Kristin Ward's novel After the Green Withered, winner of the 2018 Best Indie Book Award. This dystopian novel is the first book in a series, also titled After the Green Withered, which is aimed at a young adult audience. The story follows an eighteen year old named Enora as she graduates high school and is enrolled in an academy where the elites and heads of society graduate and are doled jobs. Despite not wanting to go, Enora has no choice. The change would give her parents more water credits, which they desperately need. But the lack of water isn't the only thing Enora and her world struggle with. There are other forces at work. Everything isn't as it seems, and secrets better left hidden are slowly brought to life.