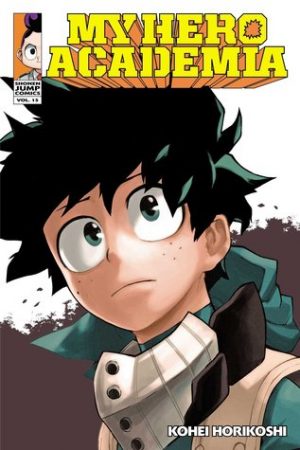 My Hero Academia Vol. 15
By:
Kohei Horikoshi
Illustrator:
Kohei Horikoshi
Translator:
Caleb Cook
Release Date:
October 2, 2018
Publisher:
VIZ Media
Series:
My Hero Academia
Received From:
Publisher
(All reviews are our own, honest opinions.)
Rating:
The third season of My Hero Academia might be winding down, but there's still plenty of manga volumes to go. Tomorrow, October 2, 2018, marks the release of My Hero Academia Vol 15 by Kohei Horikoshi. This volume explores heroism in a post All Might world, precaution and careful planning versus immediately jumping into a probably dangerous situation, among other things.