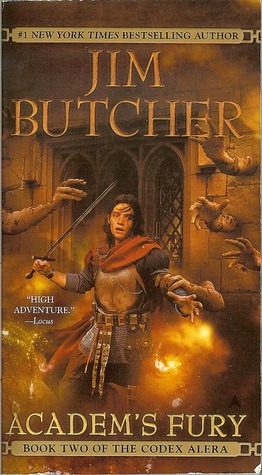 Academ's Fury (Codex Alera #2)
By:
Jim Butcher
Website:
http://www.jim-butcher.com/
Release Date:
July 5th, 2005
Publisher:
Ace Books
Series:
Codex Alera
Rating:
Back to the world of Alera we go! For anyone following along, book two doesn't disappoint and only continues to build the series. We see character development and an increase in the danger for the characters as well as small, subtle budding romances that don't take over the books but add to them. I'm sold!