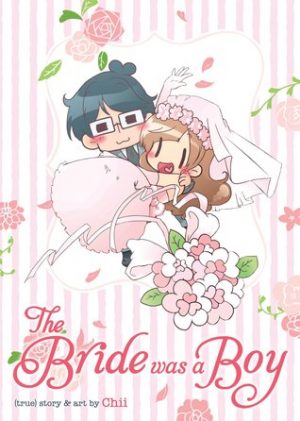 The Bride Was a Boy Vol 1
By:
Chii; Shanti Whitesides (Adaptation)
Illustrator:
Chii; Karis Page (Letterer & Retouch)
Translator:
Beni Axia Conrad
Release Date:
May 8, 2018
Publisher:
Seven Seas
Series:
The Bride Was a Boy
Received From:
Publisher
(All reviews are our own, honest opinions.)
Rating:
The Bride Was a Boy is a diary styled manga by Chii. This manga tells the story of Chii's transition from male to female, falling in love, and getting married. It is a beautiful, heartwarming tale that everyone should read.