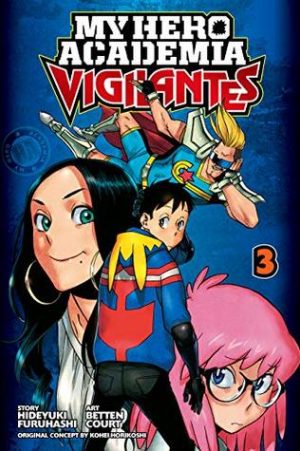 My Hero Academia: Vigilantes, Vol. 3
By:
Hideyuki Furuhashi
Illustrator:
Betten Court
Translator:
Caleb Cook
Release Date:
January 1, 2019
Publisher:
VIZ Media: Shonen Jump
Series:
My Hero Academia: Vigilantes #3
Received From:
Publisher
(All reviews are our own, honest opinions.)
Rating:
Out of the many spin off series that exist in the world of manga My Hero Academia: Vigilantes is probably my favorite. It offers a very different look at a society where everyone has quirks – superpowers. Instead of following teenagers trying to be young heroes we follow a regular college student named Koichi who moonlights as a vigilante.