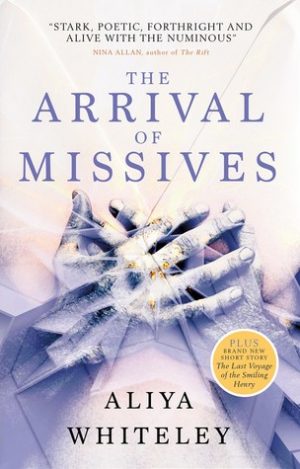 The Arrival of Missives
By:
Aliya Whiteley
Release Date:
November 6, 2018
Publisher:
Titan Books
Award:
John W. Campbell Memorial Award Nominee for Best Science Fiction Novel (2017), James Tiptree Jr. Award Nominee for Longlist (2016), Saboteur Award Nominee for Best Novella (2017)
Received From:
Publisher
(All reviews are our own, honest opinions.)
Rating:
Aliya Whiteley's The Arrival of Missives is a historical fantasy novella that is absolutely not to be missed. The prose has lyrical beauty that sweeps the reader along and weaves a truly unforgettable story.